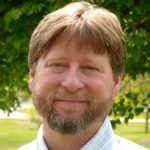 I have a lifelong passion for helping others and over twenty years of experience in the mental health field, as a therapist, clinical trainer, and supervisor of therapists. These experiences have assisted me in understanding and walking with others towards their goals. I believe healthy therapeutic relationships provide the foundation, safety, and strength to address life challenges.
My educational background includes a Bachelor's degree in psychology and a Master's degree in Community Counseling and am a Licensed Professional Counselor in Colorado since 2004. I have professional experience in many venues and have served all ages and backgrounds. I specialize in treating children, youth and their families in the areas of depression, anxiety, ADHD, and trauma. In addition to children and youth, I am very comfortable working with adults of all ages and have treated a wide range of issues, symptoms, and diagnoses.
Previously, I provided care as a Child and Family Therapist at Arapahoe/Douglas Mental Health Network, Project PAVE, and Denver Children's Advocacy Center where I was the Director of Assessment and Treatment. It was during that time that I became highly specialized in trauma treatment. I have been privileged to assist others in unlocking where they have become stuck or are suffering. I have a strong appreciation for family therapy and routinely involve those important to the client when providing care.
Part of being a helping person is modeling good care of oneself and I have a variety of hobbies and interests that create happiness for me in my daily living. I am an avid cook and love all things food related. I love the outdoors and stay active by walking, hiking, biking, camping, gardening, skiing and traveling domestically and abroad. I have a loving compassionate wife and have close relationships with my family. We live in Denver and appreciate all that Colorado offers in natural beauty and recreation.